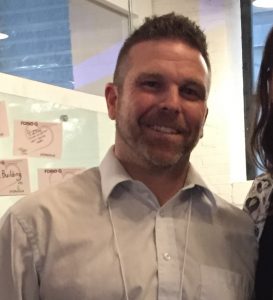 Welcome to PAUL BROWN MEDIATION; est. 2009.
I went into the field of dispute resolution with a vision of helping people through challenging times and difficult transitions in their lives. I was first introduced to mediation as part of the settlement process following a 2002 motorcycle accident. So, I have first-hand experience of being a mediator and of being a client.
Prior to beginning my conflict resolution career, I worked in Child Welfare. This gave me the opportunity to implement Mediation, Triple P (Positive Parenting Program), and Solution Focussed strategies on an almost daily basis. I am also a retired (volunteer) on-call firefighter, and a current member of After The Call, a critical incident stress management team for First Resonders. All of these experiences combined have served me well in my dispute resolution career, as I am able to stay calm while dealing with crisis situations.
An Accredited Family Mediator, I received my Honours Bachelor of Science degree in Psychology from Trent University. In addition to Family Mediations, I facilitate Child Protection Mediations and Family Group Decision-Making Meetings, and I am on the Ontario Provincial Roster for both. I also hold the designation of Specialist in Openness Adoption. The views of children are very important to me and as a result, I prefer a child-inclusive process.
"Families are about relationships; not the law." – Honourable Justice Gloria J. Epstein
HAPPENING NOW!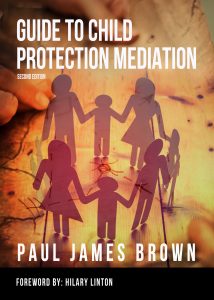 Guide To Child Protection Mediation: Second Edition AVAILABLE NOW!!!!
Check the Resources page to orders your today!
COMING SOON:
June 5-9, 2018 – attending AFCC Conference in Washington, DC
RECENT EVENTS:
May 10, 2018 – Guest Speaker at Riverdale Mediation as part of their "Basic Family Mediation Theory & Skills" course. I'll be speaking about the differences and similarities between Family Mediation, and Child Protection Mediation, as well as Addictions in Mediation.
May 3rd – presented on "Child Protection Mediation: More Than Meets The Eye" at the FDRIO unConference in Toronto, ON. Focus was on the diverse areas in which CP Med can be utilized outside of the Custody & Access referrals typically seen.
May 1st & 2nd – presented on "Child Protection Mediation Review for Front-Line Staff" at the bi-annual Provincial ADR Advisory Committee Symposium in Toronto, ON. Presentation was a CAS file opening to mediation file closure process review highlighting the new CYFSA (proclaimed April 30, 2018), consent, and balancing power in CP Med.
Thank you for visiting.